Master's Touch painting services
Vladyslav Berdar provides his clients the best quality painting service
Painter customizes his offerings based on specific needs: mill work, walls, ceiling, decks, fences, clean your driveway, and clean the house with chemicals. Also, 'Master`s Touch of Painting Service' company works with commercial objects.
Get Consultation: +1 (206) 306 4183
Experience Skills
> 11 years

Trusted Work


Guarantee Services

High Quality
Painter has done excellent job with fixing the drywall and inside painting of my entire house in 2017! Thank you Vlad for high quality work! We even got one room painted with no charge, which was great bonus! We highly recommended!
'Master`s Touch Painting' painted the exterior of my house Summer of 2018. He did an excellent job! I am very happy with the work. I would highly recommend him! Thank you!!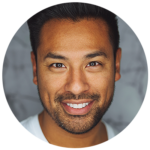 Vlad helped us to remodel our condo in Kirkland downtown about 2 years ago, and I gotta give it to him: it was a fantastic job. It was done right on time , and with meticulous attention to detail: every corner, every line were done exceptionally accurately.